Where do the buses run?
The first route runs from Kontraskjæret to Vippetangen at the Oslo waterfront. You can find departures in our Travel Planner and the RuterReise app, in the same way as any other public transport service.
Departure times, routes and number of buses may vary. We recommend watching out for service disruption messages in the RuterReise app or the Travel Planner, just in case.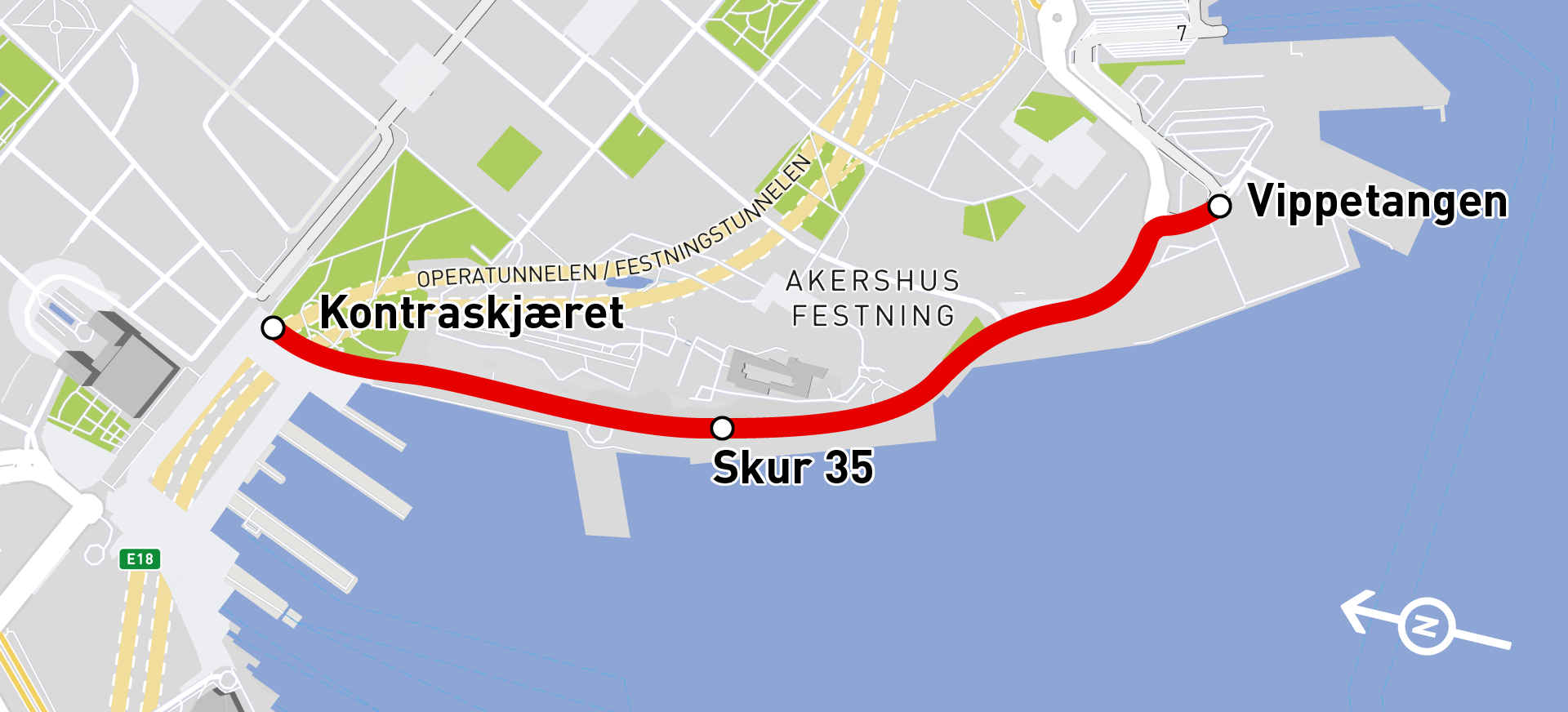 How to travel
All you need to journey on the bus is a valid ticket. If you have not purchased a ticket in advance, you can buy one using the RuterBillett app, or use the travelcard, or visit one of our sales outlets. Travel guarantees are not offered on this bus route, since it is part of a pilot programme.
Questions and feedback
We would love to hear from you if you have any questions or would like to offer feedback about one of our services. You can contact us using the contact form, give us a call or visit a customer service centre.