Background information
Since 2019, Ruter has been trialing self-driving vehicles as an integrated part of the Oslo region's public transport services. Our ongoing pilot project is among the largest and most ambitious in its category, continuously yielding valuable knowledge that will help us provide even better mobility services for our customers in the future.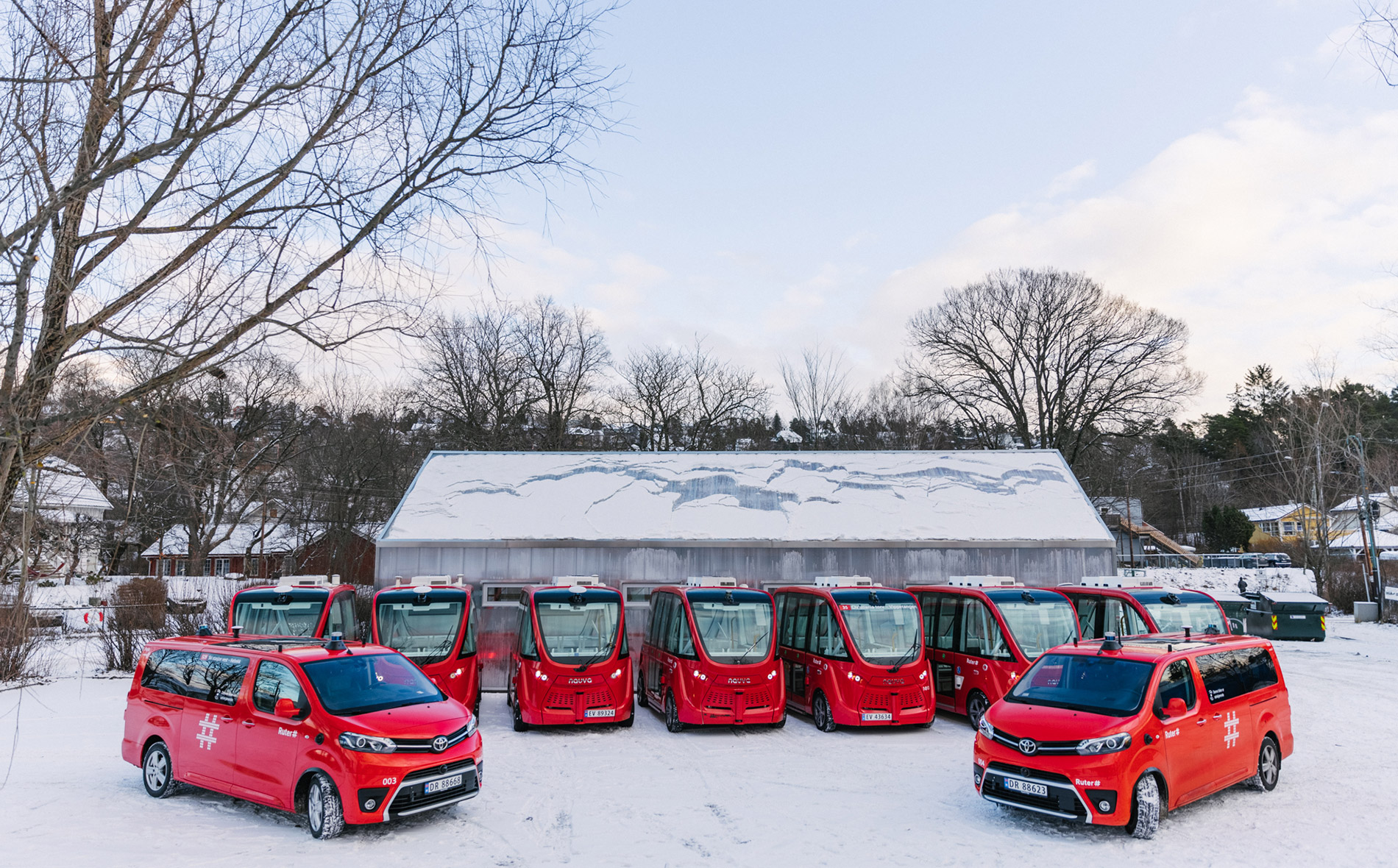 Trials from 2019 until today
Trials
Why is Ruter doing this?
Ruter believes self-driving vehicles will play a vital part in the future of mobility. It is our intention to stay on top of technological developments in this area and take advantage of new opportunities as they arise. That is why we have started trialing self-driving vehicles as an integrated part of the public transport services in Oslo.
Our pilot project has a threefold purpose:
We want to introduce self-driving technology to our customers and the Oslo region's traffic environments, affording the general public their first experiences travelling aboard and alongside autonomous vehicles.
We aim to explore the various roles self-driving vehicles can take on as part of a larger public transport system, and what kind of new mobility services they can enable.
We intend to develop our own expertise in self-driving technology and prepare our partners, owners and national authorities for the emergence of autonomous transport solutions.
How will we do this?
Let us hear from you
Do you have any questions, suggestions or other enquiries?
Feel free to send us an e-mail: post@ruter.no
Media relations
Ruter's press officer handles all enquiries from the press.