Project facts
Since 20 May 2019 Ruter has trialed autonomous shuttles as part of the public transport system in the Oslo-region.

The main objective is to learn how autonomous vehicles can become an integrated part of the public transport and how today's mobility services can be expanded to create better customer value.

Oslo will be the European Green Capital in 2019. Piloting of shared autonomous mobility will be an integrated part of the sustainable urban development to be showcased to the world during 2019.
Background
Ruter believes that shared autonomous mobility will play an important part of the future transportation system. We therefore want to be in front of the development to learn and utilize the technology advances in this area.
Ruter has defined three main objectives for the project:
Introduce the technology to customers and the market so that both users of public transport system as well as other road users get experience with autonomous vehicles.
Explore the role such vehicles can play in the public transport network as well as what new mobility solutions are enabled.
Prepare and develop Ruter, authorities and vendors for new technology and new services.
See film of an autonomous bus and how a future service might look like
Cooperation with partners
The exploration of autonomous vehicles is conducted in close cooperation with the Norwegian Public Roads Administration and the Agency for Urban Environment within the municipality of Oslo. The project is part of a shared initiative named "Smarter transport in the Oslo-region" where the three organizations cooperate to explore new mobility services. The goal is to exploit technological progress to make transport in the region easier, more sustainable and more cost efficient.
Where do we operate?
We plan to operate autonomous vehicles on several routes in Oslo and Akershus throughout the coming years. The projects will have different learning goals related to customer needs, traffic complexity and infrastructure.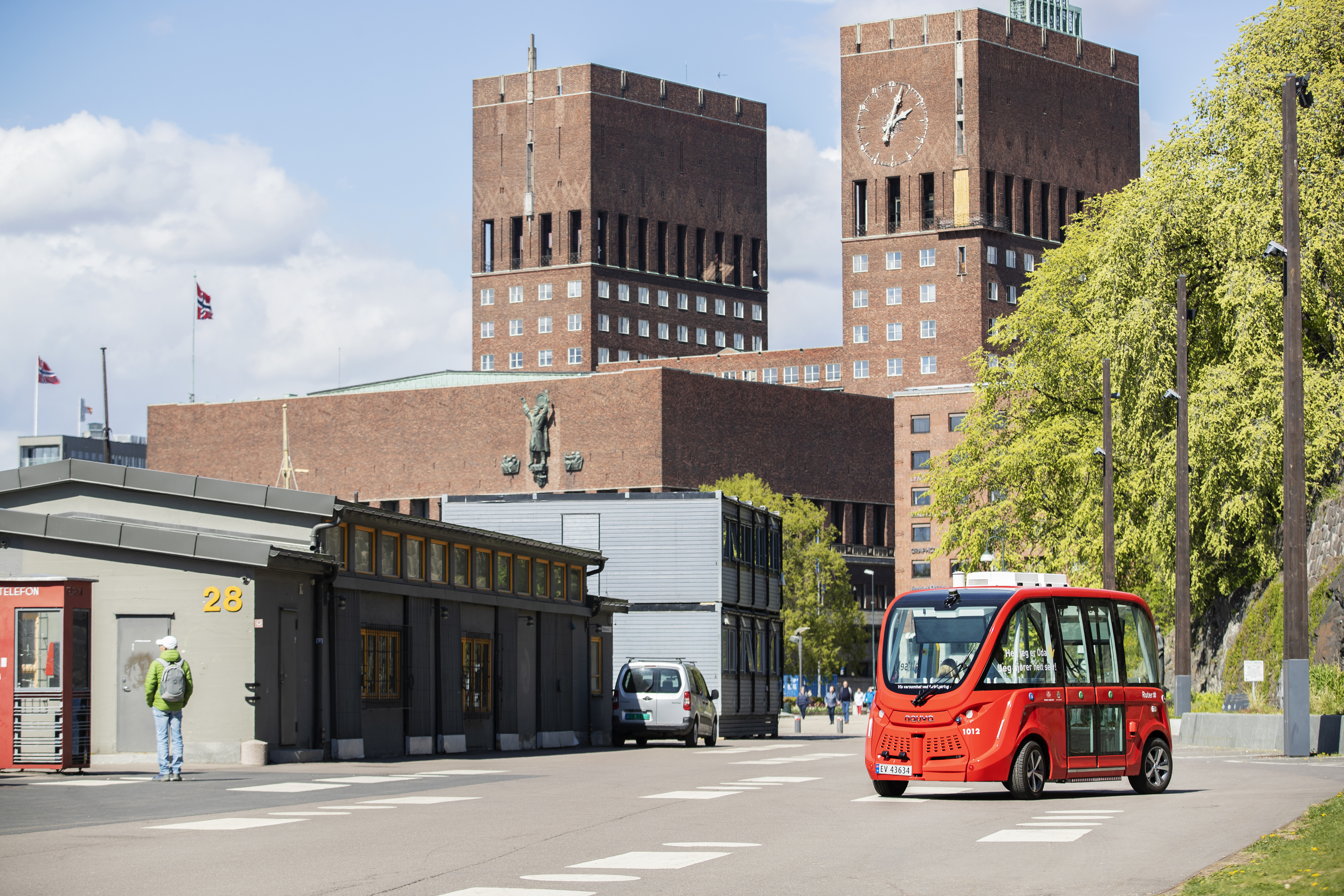 Operations
Ruter has entered a Research and Development cooperation with holo (formerly Autonomous Mobility) for the project. Holo is responsible for delivery and operation of vehicles, including the responsibility for applying for permission from the Directorate of Public Roads.
The ongoing project is operated with four shuttles of model Arma from Navya. The buses are electric with 8 seats. There is also a host onboards with the responsibility for assisting passengers, answering questions about the vehicles and technology, and if necessary, take manual control of the vehicle to circumvent temporary obstructions in the road.
Contact
Do you have questions, input or other inquires? Please email us on post@ruter.no
Press contact
The press contact handles all media requests and is only meant for journalists.